Dubrovnik DubB Bowl is more than a traditional tennis tournament. Dub Bowl is a place where one can not only play tennis, but be part of lectures and activities for all generations. It is a place where fair play, tolerance and diversity are the core values. Dubrovnik DUB Bowl is a place where every participant is treated as a star regardless of their result.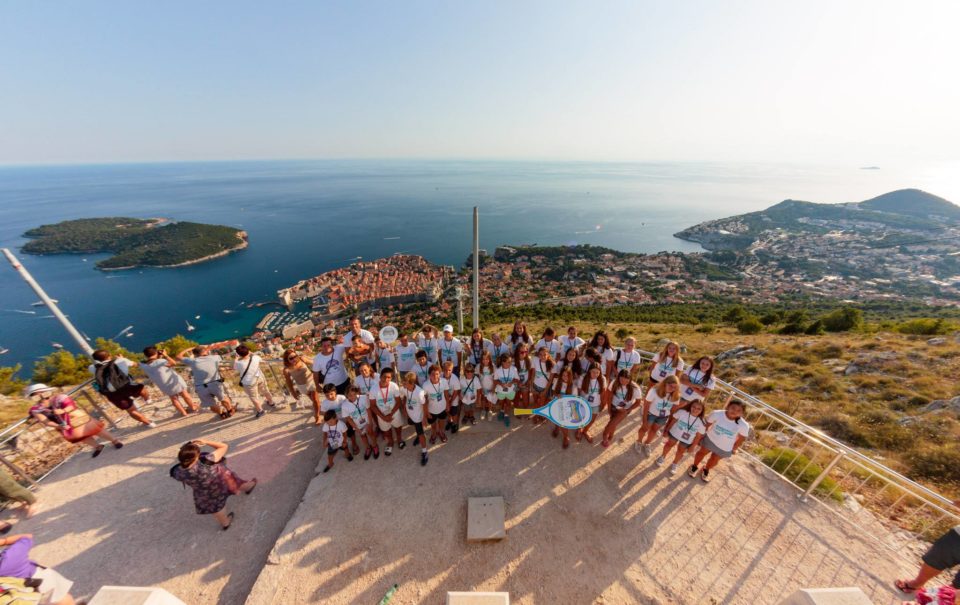 2016 AWARD FUND
2016 U11 winners Edin Mulalić from neighbouring Bosnia and Herzegovina, and Anastasia Aleksandra Petrova from Bulgaria were awarded with legendary sportsman and the greatest icon of Croatian Tennis – Goran Ivanišević's Summer Preparation Camp and a yearly contract with one of major tennis equipment brand – Wilson.
While the winners of Dubrovnik Dub Bowl Tournament of U13 Punnin Kovapitukted from Thailand and Jovan Sinadinovic from Bosnia & Hercegovina were the best in last 5 days on courts in Tennis center Dubrovnik! Punnin and Jovan were also awarded with free Goran Ivanišević Summer Camp and a yearly contract with Wilson.
Interview with 2016 Dubrovnik Dub Bowl Champions:
U13 GIRLS' NAT PUNNIN KOVAPITUKTED (THAILAND)
I heard that from Alexandra Eala who was champion under 11 in 2015. It made me want to play that. It was a nice place, tournament and a good organizer. I got a lot of friends and good experience. If i have a chance I want to go there again. Thank you so much.
U13 BOYS' JOVAN SINADINOVIĆ (BIH)
I gained a lot of experience. Winning this tournament enabled me to participate in a tennis camp organized by famous tennis player Goran Ivanisevic. I expressed huge gratitude to organizers of this tournament especially to Mr. Pasko Barovic and all coaches at the Tennis Centre Dubrovnik. They were very professional to all atlethes and guests of the tournament. Special experience that will remain deeply eteced in my memory is a tour of the old town of Dubrovnik ad departure with cable car to Srđ hill where we done draw.
U11 GIRLS' ANASTASIA ALEKSANDRA PETROVA (BULGARIA)
This is the greatest Tournament. The organizers were very kind. The children i played with, were very good. I felt like I was playing Grand Slam. Also I would like to thank Dubrovnik Dub Bowl staff for this great week of summer camp with Goran. I am really looking forward to next year.
U11 BOYS' EDIN MULALIĆ (BIH)
The whole time i felt happy and loved by everyone. It was like i was playing an adult
tournament but being only 11 years old. I was very happy first time I stepped on the court and as time passed I became more and more confident of winning this tournament. The matches were very good and interesting. Finally, I've won the tournament and I was very happy. I got fantastic prizes, people from all over the world were congratulating me and I have got fantastic opportunity to be seven days in Goran Ivanišević Summer Camp. This was an amazing experience where I learned a lot from an amazing tennis player like Goran. We even had time to go to the beach, relax and then train with maximum power. I cant wait for the next Dubrovnik Dub Bowl, because it is the best tournament and feeling you can have.
2016 RESULTS & DRAWS
Avaliable at RESULTS OF THE 2016 DUB BOWL
DUBROVNIK DUB BOWL 2016 GALLERY