Dubrovnik Dub Bowl promotes friendship and entertainment in out and around the courts by organizing different daily activities and entertainment for all players and parents.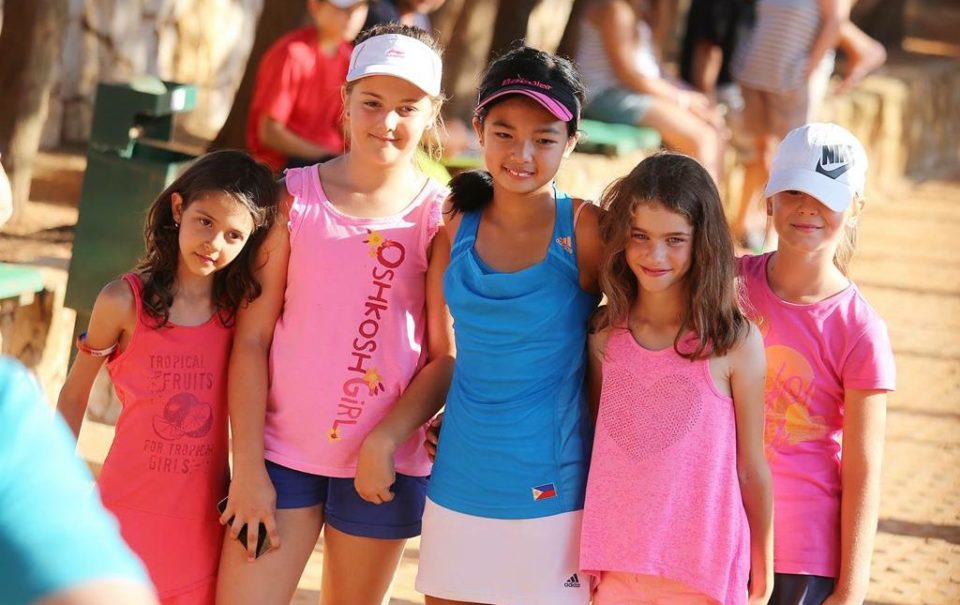 2015 AWARD FUND
The throphy of the first U11 Dubrovnik Dub Bowl Tournament went to Boris Mrkev from Macedonia. While first U11 girls' Dubrovnik Dub Bowl Tournament was won by Alexandra Eala from Philippines. Boris and Alexandra showed great skills and therefore they were awarded by yearly contract with Wilson and an opportunity to train and learn how the Wimbledon champion is thinking and playing in Goran Ivanišević Camp.
The first Dubrovnik Dub Bowl for U13 players went to neighbouring Bosnia and Herzegovina – Maja Dodik and Ajdin Muharemović. Just as our U11 winners, Maja and Ajdin were awarded with a yearly contract with Wilson and a free Goran Ivanišević Summer Academy.
Interview with 2015 Dubrovnik Dub Bowl Champions:
U13 GIRLS' MAJA DODIK (BIH)
From all previous tournaments I have participated in so far Dud Bowl was really special for me. Each of us was motivated to win in order to train with Goran Ivanisevic. I tried to play the best I could because I knew I was going to play with good tennis players from many different countries. Furthermore, I met a lot of people there and gained many new friendships that made my stay in Dubrovnik even better.
U13 BOYS' AJDIN MUHAMEROVIĆ (BIH)
Winning Dud Bowl means a lot to me because there were so many good players from many different countries. My motivation for winning the tournament was a chance to practice with Goran Ivanišević. I had a great time in Dubrovnik and I gained a lot of experience and of course I hope to come again next year. Thank you.
U11 GIRLS' ALEXANDRA EALA (PHILIPPINES)
The tournament was a very memorable experience. I feel very happy that I got a chance to compete in a tournament that was like a Grand Slam for 11 and under. Not only did I take home the championship title but I also made friends along the way
U11 BOYS' BORIS MRKEV (MACEDONIA)
My motivation for winning this
tournament was surely a Tennis Camp by Goran Ivanišević and as days passed, the more I was sure that I was going to be the winner. Even so, in the end I was really overwhelmed by this incredible feeling that in the category up to 11 years I was the best. I was very pleased with my award: the beautiful cup, Wilson's contract, and most of all – training camp with Goran Ivanišević and his team. The most beautiful thing was also that I had enough time for swimming and sunbathing on the beach!! We were all hanging out together with other children from many different countries, and playing even though we barely knew each other languages, but when you play together you find the way to communicate and understand each other.
2015 RESULTS & DRAWS
Avaliable at RESULTS OF THE 2015 DUB BOWL